Hey Style choicers! Today, I'm going to be giving some tips on how to take trendy and mainstream pieces, but making them your own. I'll show you how to achieve a look that nobody else is achieving, and make it look trendy all the same! You'd be surprised, sometimes, people actually do follow the trends you set, but everyone has their own personal style, so you should always change up your looks to follow your own taste.
1. Add your own accessories. Take a simple piece, like a cute LBD (little black dress) and add accessories that are your own personal style. Use colours and styles that reflect your personality, such as:
If you're a confident and bold person, use a brightly coloured statement necklace.
If you're a shy and subtle kind of girl, accessorise with a delicate silver piece of jewellery and a satin clutch.
If you're flirty and romantic, go for pinks, reds and purples with some statement earrings and an adorable handbag.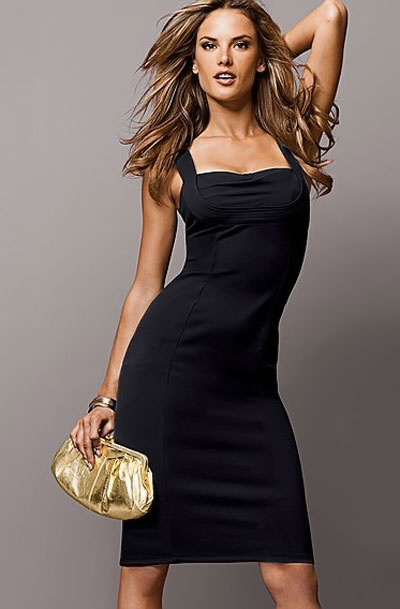 2. Add a twist to a mainstream trend. Break the 'fashion rules' and wear the newest trend in a completely different way.
Using candy colours as an example, say your wearing coral pink skinny jeans, instead of predictably pairing it with a chiffon blouse, pair the outfit with a turquiose tank top, so that you're breaking the rule of one stand-out colour, and then pair the outfit with simple black or brown accessories. This way, you're using the trend, but still breaking the normal mainstream style.
Another example is animal prints, but break the rule of wearing pattern on only one piece. Obviously you don't want to end up looking TOO out there, so wear one neutral coloured animal print, such as neutral cheetah print skinny jeans, paired with a hairband or clutch in cheetah print.
3. Act the part. If you want to be a trend setter, be confident. Wear your outfit with pride, because if you hunch your back and walk like you're afraid of something, people will never notice what you're wearing, they'll only notice your insecurity, so if you stand tall and walk like you haven't got a care in the world, I promise you, people will look at your outfit, no matter how out there it may be, and think: "Wow, I wish I was able to be so confident, she looks amazing." And there you have people who will use your idea, and turn it into a trend!
Thanks for reading! ☺